Where to Watch the 2019 Fourth of July Fireworks in the Cedar Valley
Can you believe that it is already the Fourth of July? We sure can't! If you happen to be in the Cedar Valley of Iowa this weekend, we wanted to put together a little guide of the opportunities that communities are providing to celebrate the fourth.
We do want to take a moment to thank all active and retired military personnel. It is by your commitment and sacrifice to this country that we are able to celebrate today. 🇺🇸
Here are some of the locations with fireworks displays in the Cedar Valley. If you know of one that is not listed, please send an email to livethevalley@gmail.com to have it added!
A lot of these communities have events leading up to the fireworks. Click on the event name to see a complete list of activities, perfect for anyone of any age!
Independence is ranked the 3rd Best in the Nation Small Town 4th of July Celebration in the U.S. This year's agenda features concerts, kid's zone, sporting activities, and many other great opportunities.
Also, there usually are some fun surprises!
Learn more by visiting the Celebrate Independence Website.
Reinbeck is a great local option for fireworks on the Fourth of July. Enjoy many great events throughout the day and stay for a beautiful show in the sky!
Learn more by visiting Reinbeck Iowa Fourth of July Celebration Facebook Page.
If you're looking for a celebration in the heart of the city, then you can't miss this celebration! Enjoy live music at the Riverloop Amphitheatre and then look to the sky for some great fireworks.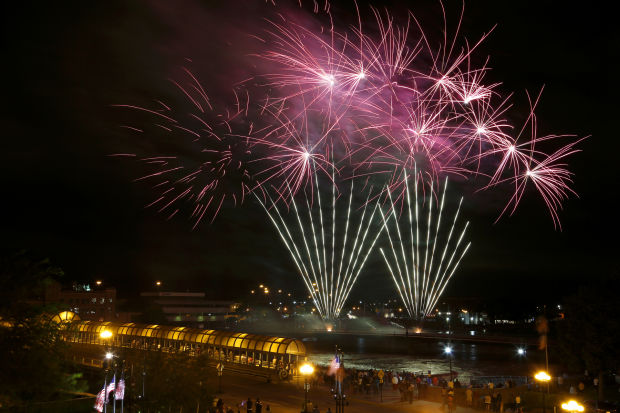 Learn more by visiting the Waterloo Center for the Arts website.
Inflatables, live music, great food, and activities are what make up this year's Fourth of July Day Celebration in Shell Rock, IA.
This four-day event has all anyone could desire for an Independence Day Celebration.
Learn more by visiting the Shell Rock 4th of July Celebration Facebook Page.
We hope you have a fun and safe holiday!