When was the last time you had a craft beer?
Have you ever had a one, or has it been more than a week? Well maybe it's time, and we are lucky enough to have five craft breweries right here in the Cedar Valley of Iowa; offering hundreds of different beers to try and unforgettable experiences!
Each brewery is unique and offers a different experience to those who are down to explore a  little. And what's better than some craft beer? Craft beer and some great food! Many of these breweries offer delicious menus, making meals a fun and tasty experience.
Ambient Ales – Reinbeck, IA
Ambient Ales shared on their Facebook that they pride themselves on, "pulling inspiration for our beers from many places including the culinary world, music, art and wild ingredients." They also strive to use forges and local ingredients in their craft beers.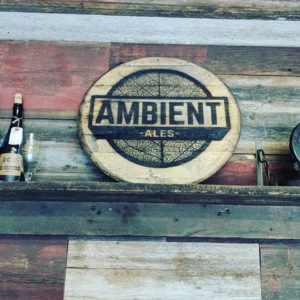 They have established a strong reputation for their high-quality beers and creative tastes while maintaining a balanced feel. They have a 4.48 out of 5 rating on their Untapped page.
Some of their notable beers are Forged Amber, Sahti Aged In Rye Barrels and Lilac Lemon Dark Graff.
Make sure to follow them on Facebook and Instagram!
The Brass Tap – Cedar Falls, IA
The Brass Tap is a great place for you and your friends. They host events like Trivia Night every Tuesday. They also invite artists and bands to come and perform live!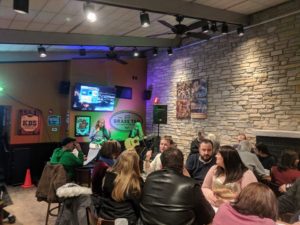 The Brass Tap Craft Beer Bar was started in 2007 in Wesley Chapel, Florida; quickly expanding and how has dozens of locations, one of them calling Cedar Falls home. While they do not brew craft beer on site, the Brass Tap offers over 300 unique craft beers brewed all over the country. They provide a great opportunity to try something new and unique.
Their mission shared on their website is, "To Create a Premium Beer Experience for the World." Having conquered most of the U.S., we would say they are well on their way.
The Brass Tap has a 4.7 out of 5 star rating on Google!
Make sure to follow them on Facebook and Instagram!
Lark Brewing – Cedar Falls, IA
Lark Brewing prides themselves on being "…a Beer Nerd's paradise." Sean, their brewmaster is known for his skills in brewing "world class IPAs." They have a wall of 15 beers as well as a couple dozen beers behind the bar; some notable being Easy Tiger – Amarillo Edition, ManGoat, and Sweet Disarray.
Their complete list of beers can be found on their website.
Lark Brewing also has a full menu from apps to dinner and everywhere in between, even some desserts like Rumchata Cheesecake. What else could you ask for?
Lark Brewing is a silver level recipient of the Iowa Green Brewery Certification, demonstrating a commitment to sustainability and the environment.
Lark Brewing has a 4.7 out of 5 star rating on Google.
Make sure to follow them on Facebook and Instagram!
Second State – Cedar Falls, IA
Looking for a dog-friendly craft brewery that has some great dinner options too? Second State Brewing would be the way to go. Second State has 10 craft beers on tap, including some named Schwarzbier (Black Beer), Hefeweizen (Weizen/Weissbier), and Irish Red (Ale). Their tap list is constantly changing and evolving so be sure to stop in.
They recently opened up a kitchen within the brewery to serve food along with their beer. We would share some of the menu items but they change every week. That's a pretty good reason by itself to Second State!
Second State Brewery is another recipient of the Iowa Green Brewery Certification; awarded at the gold level.
Lark Brewing has a 4.7 out of 5 star rating on Google.
Make sure to follow them on Facebook and Instagram!
SingleSpeed Brewing Co. – Waterloo & Cedar Falls, IA
SingleSpeed has a very clear mission in brewing. Their "…mission is to brew beers built for the venturesome beer drinker, those unafraid to stray from the beaten path of simple flavors established by breweries much larger in size, but not in creative energy."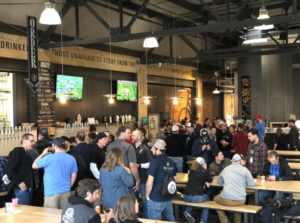 They were a new brewery to the Cedar Valley, opening in mid-2017. The owner, Dave Morgan decided to use the historic Wonderbread factory in downtown Waterloo, Iowa as the place to build his brewery, "…inspired by West Coast breweries – they all had cool kid zones." SingleSpeed has a passion for sustainability, their Waterloo location is LEED Certified and both locations have received the Iowa Green Brewery Certification.
Since opening SingleSpeed has opened a taproom in Cedar Falls. You can find their five core craft beers at either location with around 48 other brews; their notable beers being Gable, Tip The Cow, Victory Dance, Tricycle and Kungfuji Fighting. Both of their locations have a menu with Waterloo's being a full menu.
Make sure to follow them on Facebook and Instagram!
We are really lucky to have five great craft breweries!
The unique experiences, flavors, and fun that these breweries bring to the Cedar Valley have been a shining spot in our community and we cannot wait what they come up with next!