Amazon Names Iowa Top State for Digital Entrepreneurs
We already know Iowa is the best, and here's another example:
"A new analysis by Amazon finds that Iowa leads the nation in the per-capita number of small and medium-sized businesses selling through the tech giant's online platform and that Iowa businesses are growing their sales the fastest on average among Amazon stores."
Iowa is a hotbed of entrepreneurial activity and the data shows. The midwest and Iowa have seen a large surge in innovation and many wonder why. It's simple, the people. Iowa is known for being the land of a helping hand, and it's true.
If you want to go fast, go alone. But, if you want to go far, go together. – African proverb.
With coworking opportunities like Mill Race CoWorking, Waterloo Workspace, and CoWork591, individuals and teams have access to more resources and opportunities than before.
"Iowa is home to thousands of small and medium-sized businesses selling in Amazon's stores, and we're working hard to support their growth despite the global pandemic," said Keri Cusick, head of small business empowerment at Amazon, in a release. "Both top 10 lists we revealed today demonstrate innovation in every corner of the country, with states like Iowa, Delaware, Wyoming, and Alabama coming out on top."
It's about the communities that develop co-working communities and host events and opportunities for innovators to connect. Did we mention the cost of living? You have to check it out. You cannot get more opportunities for your dollar than you can in Iowa. The overhead stays low, allowing almost anyone to start a side service or develop a product.
Lastly, have we mentioned we have the fastest ISP in the nation? Yup, you heard that right.
Cedar Falls Utilities (CFU) recently launched the first public 10 gig service in the United States along with sharing that they were awarded the fastest ISP (internet service provider) in the country. The Cedar Valley in Iowa has the fastest possible internet for a public consumer, beating out all of the mainstream tech communities.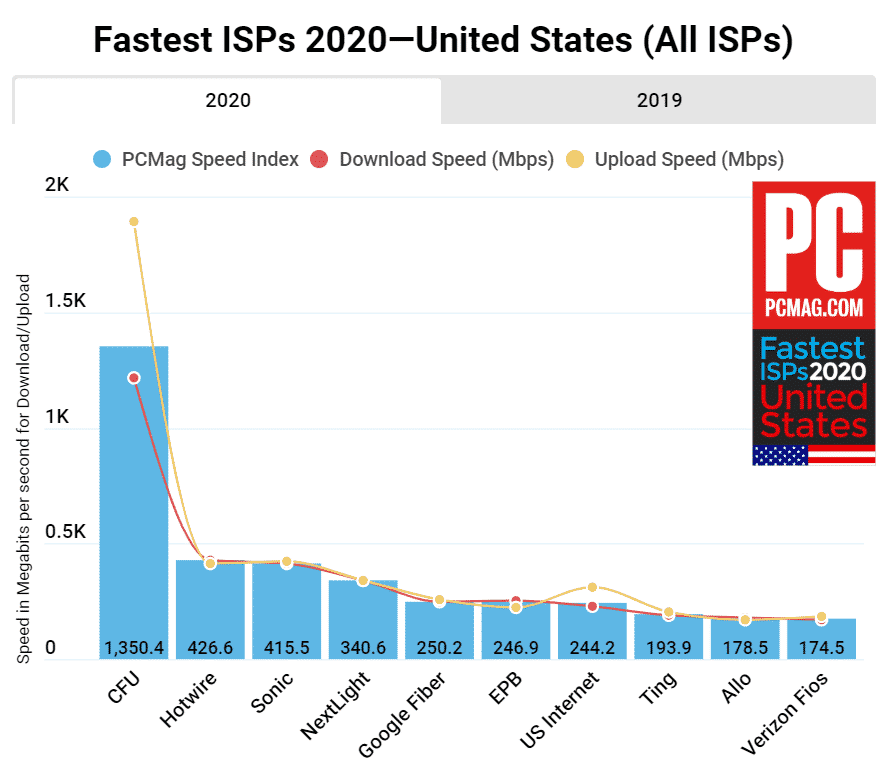 So, with a community to support innovation, crazy affordable cost of living, and the fastest internet in the country, it's no wonder the innovators and early adopters are making the switch.
Will you? Learn more about the Cedar Valley of Iowa and what it can offer.
To learn more about Iowa's ranking, visit www.MarketWatch.com.