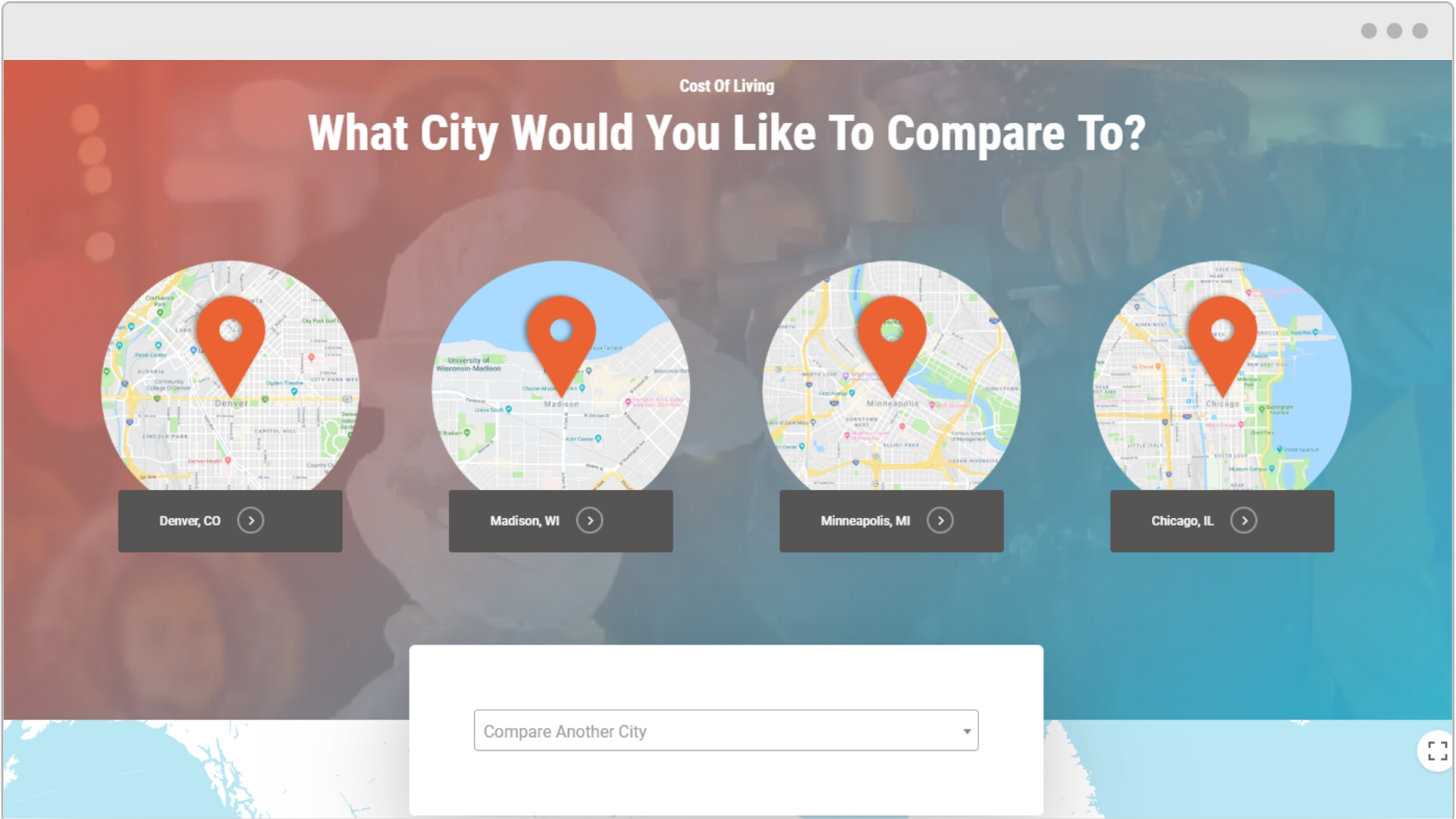 Cost of Living Calculator
We're proud of our cost of living because we still have countless activities and great opportunities in the Cedar Valley, without making you dip too far into your wallet.
Interested in the communities within the Cedar Valley? Take a virtual tour of Cedar Falls or Waterloo. Get to know the unique characteristics of Cedar Valley communities.
A variety of higher education opportunities: state university, community college, nursing college, selective liberal arts college, and or online university.
Education is a top priority in the Cedar Valley: state-of-the-art buildings, access to technology, and Leader in Me®.
Quality of life shines through in an extensive recreational trails systems, state and county parks, professional and collegiate sports teams, an indoor hockey rink, not to mention our many festivals.
Superior and accessible healthcare options in the Cedar Valley: several health care providers, their satellite hospitals and clinics.
Our convention and visitors bureaus showcase things to do. Our convention venues offer banquet and meeting space.
Did you know the Cedar Valley is
13.3% more affordable

than the national average?!